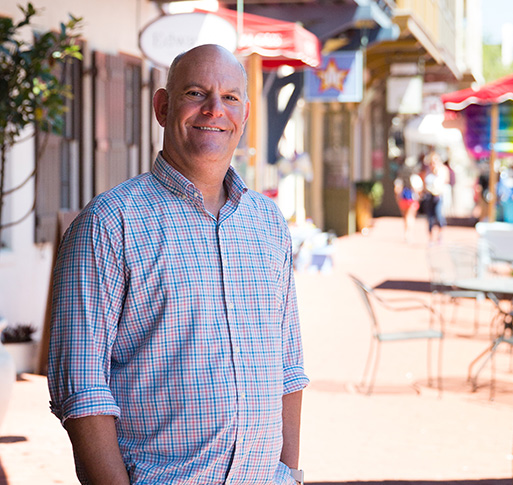 About Curate
Curate's talented team is led by owner Gary Handler who brings more than 20 years of experience in building some of the finest art collections in the Southeast. Gary's insightful approach is based on creating strong personal relationships with a focus on his valued collectors. His proven success with Vinings Gallery, now with two locations in Atlanta, GA, and his passion for art, allowed him to pursue the Curate's opening.
Curate30a is a place where our exuberance for collectible fine art is contagious. Whether a seasoned collector or someone new to the world of art, we invite you to experience our gallery located at 72 Main St in the heart of Rosemary Beach, between Panama City Beach and Destin, and just around the corner from Alys Beach and WaterSound.
Offering a no-pressure environment in art buying, we regularly host exclusive shows and live painting performances that allow the artist and collector to connect adding immeasurable value to each acquisition and making the process of collecting truly personal. Let us assist you in creating a lifetime collection that inspires your surroundings.